Palm Beach, Broward County Fence Contractor
Wood Fence Specialist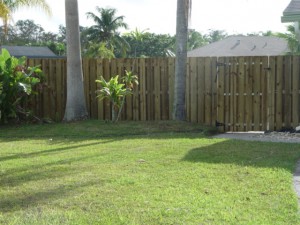 Contact Us today at All Coast Fencing Inc. at 561-465-6021, or fill out our online request form for a FREE ESTIMATE.
Although some maintanence is required, a wood fence can add beauty and charm to your home. At All Coast Fencing Inc. we use top grade #2 pressure treated lumber.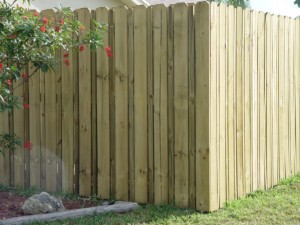 Typical wood fencing is 6′ with either a flat or "dog-ear" top. We use 4″ x 4″ posts. We custom build all of our wood fencing with the best quality equipment. Pickets are available in or 6″ widths either 1/2″ or 3/4″ thickness. We recommend a treatment to all wood products being installed to ensure you get the most life out of your wood fence. This can easily be done by the customer or one of our professional installers for an additional charge.
Contact us for a FREE ESTIMATE.